HANDY SKILLS…
Kyle spent most of the Sunday before last working on his car. He had to change the boot (?) because it was burning grease (?), and change the oil and filter. I'm a little fuzzy on the details. It's always impressive to me when he heads out to the garage in coveralls, grabs the correct tools, and fixes something that would have cost lots of money at a garage. He learned how to work on cars from his Dad, and I hope some day our girls are interested in learning some of what Kyle knows about cars.
My Dad is also pretty skilled in the car-fixing department; when I was in high school he gave me a detailed lesson on how to change a tire. I vividly remember standing in the gravel of his driveway while he walked me through the process. Sadly, I don't think I retained the lesson. But still, maybe Kyle will be able to teach the girls a thing or two. Although, amongst the many toys that G recently inherited was a pristine workbench with wooden screws and tools. Gigi did use the wrench once… to try to reattach a doll's head to it's body. The workbench is now next door at her best friend's house; he came to play with it once and wouldn't stop talking about it. It's getting used a lot more now.
So, maybe the ladies in our house need to put a little effort into learning some handy skills. I'm pretty sure could change a tire if I needed to, and I mostly know how to jump start a car. I definitely know how to call AAA, and how to YouTube videos of how to change a tire and jump start a car battery. I'm married to a pretty handy man so there are a lot of things I default to him… not that there's any excuse for not knowing the basics of getting a car back on it's feet. Note to self: have Kyle teach me how to change a tire and jump start a car.
I may not be good at certain "manly" things (though I'm going to make an effort to learn some basics), like car repair and knowing which kind of wrench is which, but I excel at grilling. Really, you could argue that knowing how to grill a steak properly is just as important as knowing how to jump start a car… at least it is in my world. Kyle handles the long term grilling and smoking: ribs, brisket, and the like. But when it comes basic, day to day grilling, I'm your girl.
I can grill a steak or fish close to perfectly almost every time, and I can flip onions on the grill and barely lose a ring. I'd never really thought about grilling green beans before but 'tis the season for grilling and it's been too hot to turn on the oven. Besides, we've had approximately one million green beans to deal with. We have been them like crazy the past couple of weeks. I probably should have followed The Vegetable Gardner's Bible's instructions and planted them in succession!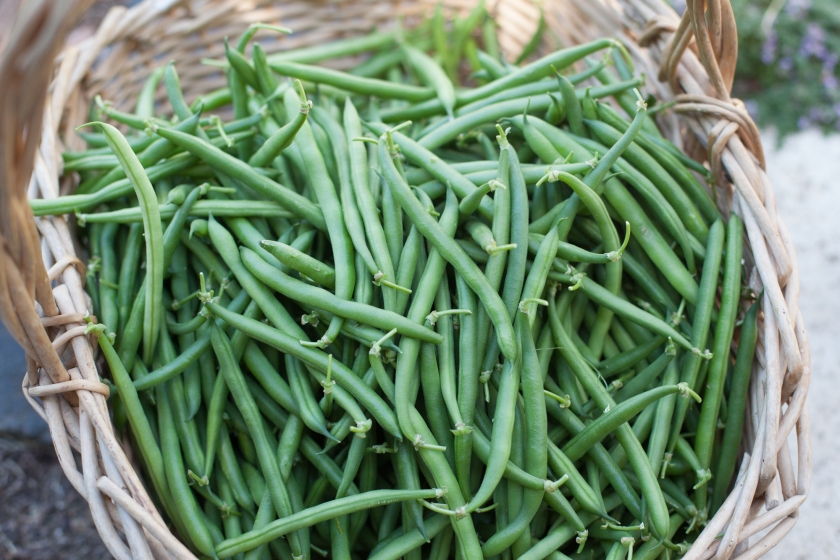 PIN

I wanted to char the beans more than anything so I quickly blanched the green beans and made sure the grill was really hot before I tossed them on. To counter the smokey char I whipped up a bowl of my new favorite dressing; a creamy miso-based, toasted sesame sauce that is sweet and salty and delicious. This recipe takes only a few minutes to throw together and the beans can be blanched well in advanced, which comes in handy if you have a busy day, friends coming over for dinner, or the temperature is set to soar in the afternoon. I served these alongside grilled kale and firm tofu that I drained and quickly marinated with a bit of toasted sesame oil, soy sauce, and agave. They are also great served alongside grilled chicken or grilled flank steak!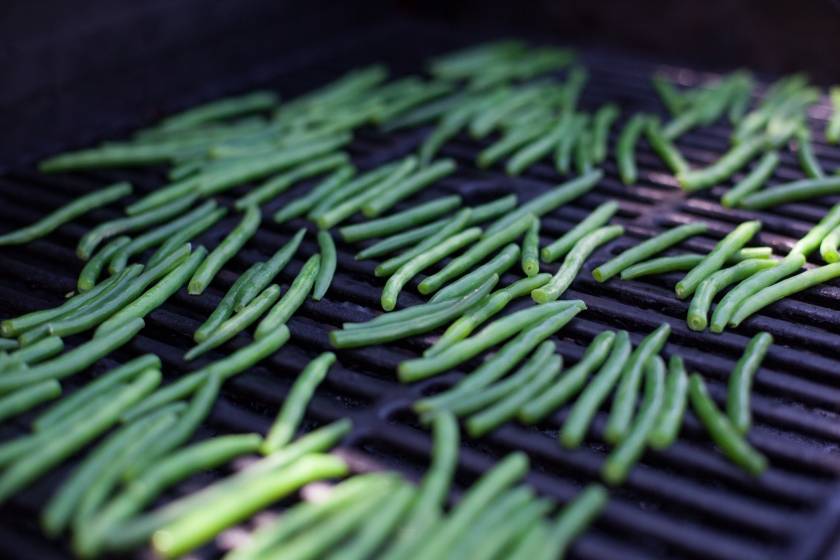 PIN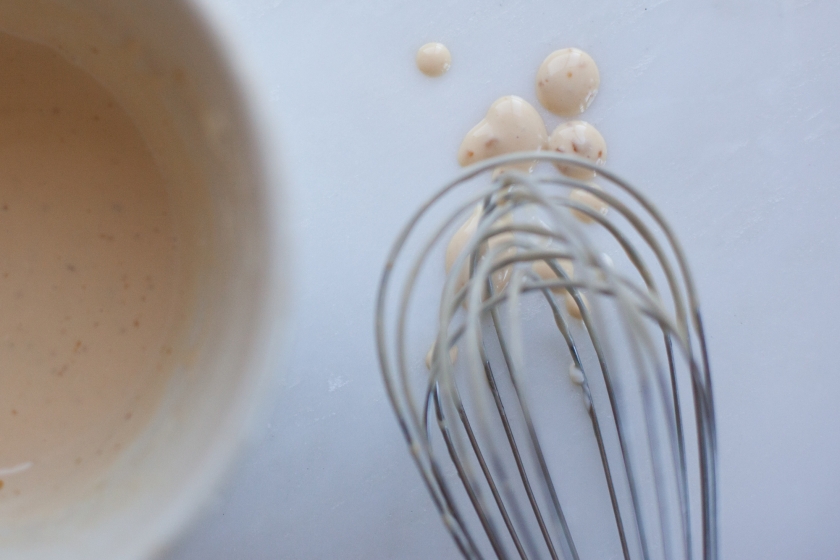 PIN


PIN

CHARRED GREEN BEANS WITH SESAME MISO DRESSING
Ingredients.
1 lb green beans, ends trimmed
salt
vegetable or canola oil
1/2 cup mayonnaise
1 tablespoon toasted sesame oil
1 teaspoon mirin
2 teaspoons rice wine vinegar
2 teaspoons soy sauce
1 1/2 teaspoons red miso paste
toasted sesame seeds
Directions.
Prepare and ice bath and bring a large pot of salted water to a boil. Toss the green beans into the boiling water and cook for 2 minutes, just until their color brightens to a vibrant green. Drain and submerge them in the ice bath.
In a large bowl whisk together the mayonnaise, sesame oil, mirin, rice wine vinegar, soy sauce and miso paste until well combined. Set aside.
Preheat your grill to high.
Drain the green beans and transfer them to a bowl. Toss with a drizzle of vegetable oil and grill them on high heat until they char and have some nice grill marks. Toss carefully with tongs. It's easy for them to slip through the grate so keep them perpendicular on the grill… you could also use a grill basket if you have one but they might not char quite as well.
Remove the green beans from the grill, drizzle with lots of dressing and toasted sesame seeds. Enjoy immediately.
PRINTABLE RECIPE.
CHARRED GREEN BEANS WITH SESAME MISO DRESSING