Barcelona, Spain has been on my travel list for a long, long time. At the beginning of November, Kyle sat down on the couch after the kids were tucked in bed, and said, "Would you want to go to Barcelona in a week?" Would I? YES! I booked are tickets, packed our bags, gladly accepted the Nuna Pepp Luxx travel stroller from the company for the trip, booked our long-term parking, and loaded up the car – all while Kyle worked like crazy to get things set at work so he could take a week off. His job can be so intense and stressful that when he takes time off he really tries to take the time off.  We set of for Barcelona with our walking shoes and appetites at the ready.
Our first day in Spain we decided to take in La Boqueria Market for some tapas to get us off on the right foot – from a culinary perspective. No offense to British food, but MAN were we ready for some flavor and salt! We dove right in – into glasses of sangria, plates of crackly fried artichokes and yielding croquettes. From there we just wandered. In fact, we spent most of our time in Barcelona just wandering. Kyle, our resident navigator, planned out our general paths for each day, but we veered from them often – especially for good food.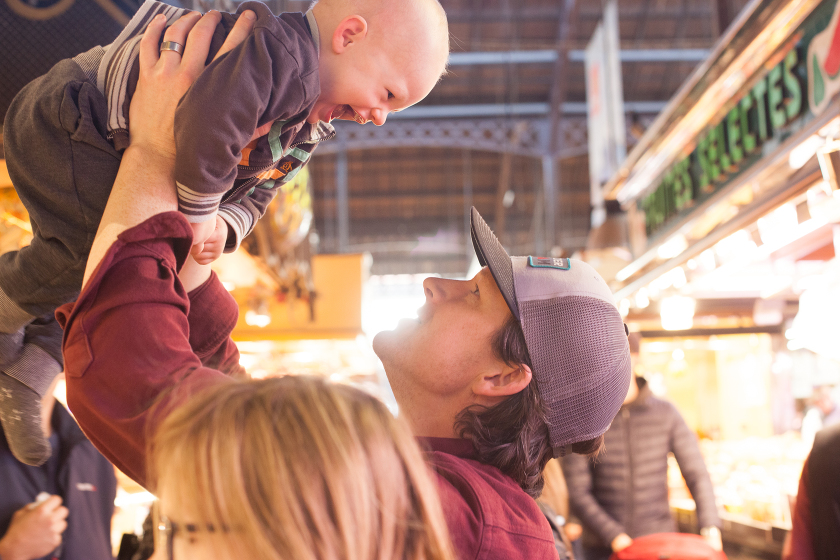 PIN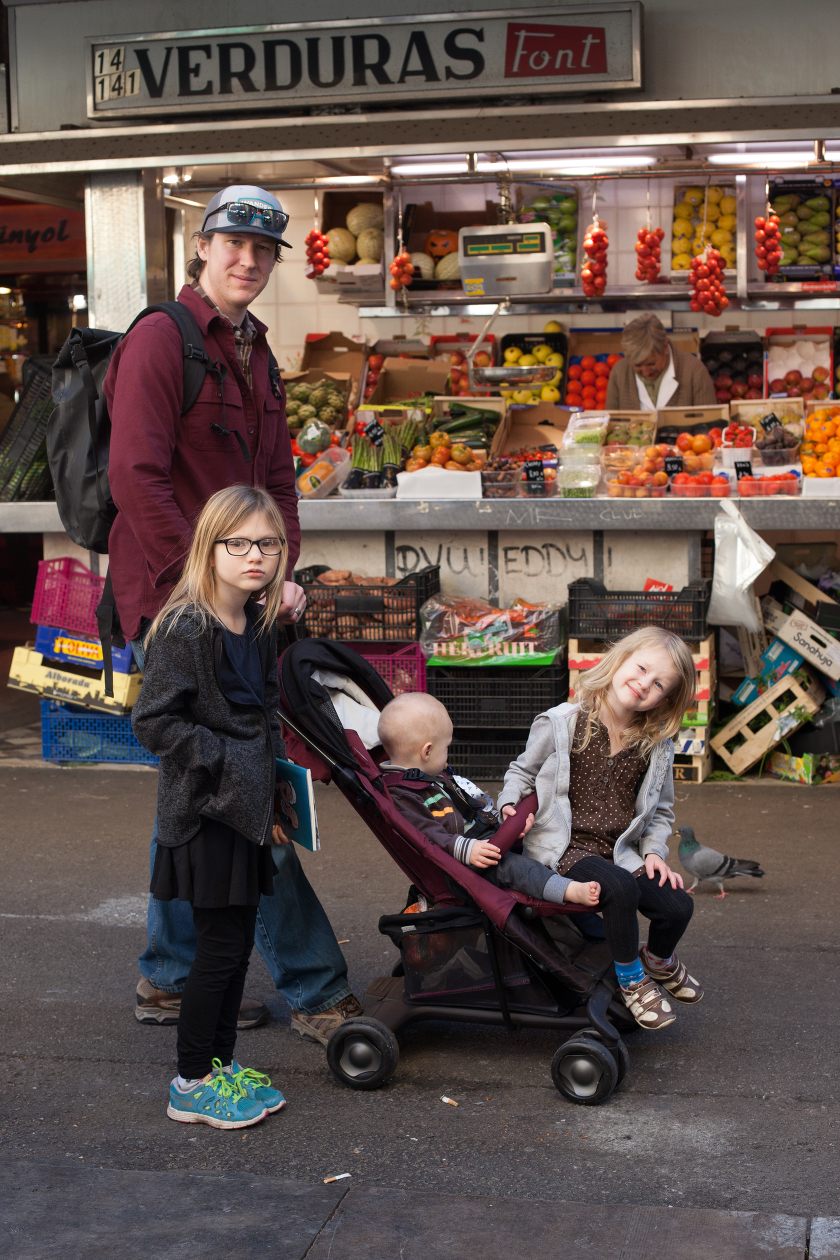 PIN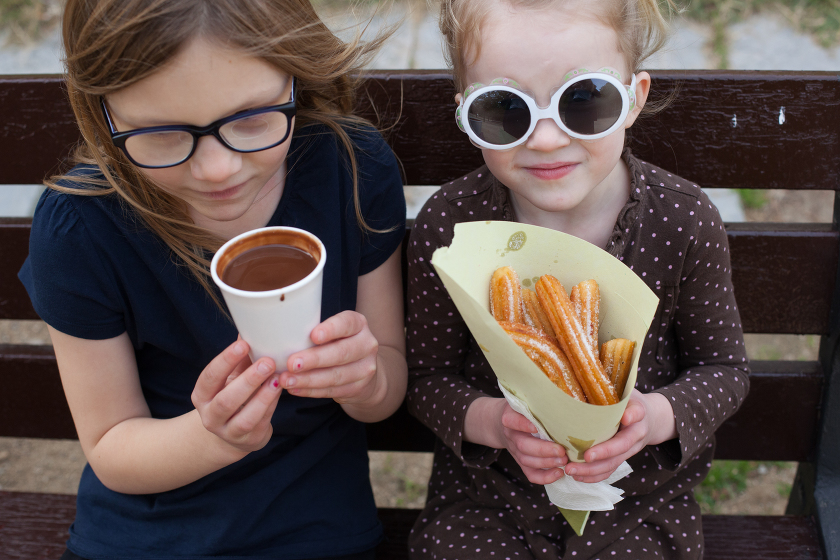 PIN


PIN


PIN


PIN

Towards the end of the first day after we'd walked many, many miles, the outside of my left foot started to ache – by the time we made it back to the apartment in the evening I felt like I could barely walk. Kyle walked to the store for frozen peas to ice my foot and I sat with my foot elevated determined not to let my freakish injury spoil our adventure. The thing is, we love to walk and walk and walk all over the cities we are so fortunate to visit. I'm not a big fan of public transportation, but over the week there we utilized the metro and I literally used Roux's new stroller as a walker/crutch. I hopped and limped and took too much ibuprofen, but was rewarded along the way with amazing but simple baguette sandwiches with serrano and tomato, churros dipped in chocolate, octopus dusted with , and plenty of jamón ibérico.
Oh, and also with pan con tomate (which Gigi declared was the best bread in the whole world), incredibly light eggplant with molasses, and patatas bravas from Lolita Taperia (by far the best food we ate on our trip was from this place)!
Walking and eating go so well together – even if your walking looks more like hobbling, and your eating looks more like over-indulging. We spaced out our time well in Barcelona, with one bigger activity in the morning, and less planned in the afternoon. We got a great tip in the few days before we left to book ahead for the main attractions – The Sagrada Família, Picasso Museum, and Park Guell. It had a couple great benefits: we were able to show up to each place at a set time (9:00am worked great for us); we didn't have to wait in lines (in fact, often the places would have signs up at 9:00am that said "Next available tickets for 1:30pm"!); by getting to the places early we had more space and time there without it them being crowded; we skipped a lot of the time wasting "what do you wanna do today" conversations since a lot of our activities were planned out ahead; and finally, I felt like a real-deal grownup booking everything in advanced. I think I can speak for our whole family in highly recommending the three places I listed above – and pictured in the mix below.

PIN


PIN


PIN


PIN


PIN


PIN


PIN


PIN


PIN


PIN


PIN


PIN


PIN


PIN


PIN


PIN


PIN


PIN


PIN

We absolutely loved exploring Barcelona, interacting with it's friendly people, and eating the incredible food… and I can't wait to go back – and explore more of Spain.