A few weeks ago we piled into our little car and drove to The Cotswolds. We'd planned to leave early in the morning, adding half an hour to our estimated leaving time because newborns somehow add at least that to your estimated leaving/arrival time. We also planned to head home early as to get the kids home in time for dinner and normal bedtime. Neither of those things happened. But, because we had to stop and change diapers and nurse, and because our pub lunch took so much longer than we thought it would, and because we're learning that for every hour the directions allot for you actually need one and a half, we got to really relax into our day in The Cotswolds. Sometimes it's a gift when things don't go according to plan, and schedule and structure have to take a back seat to spontaneity.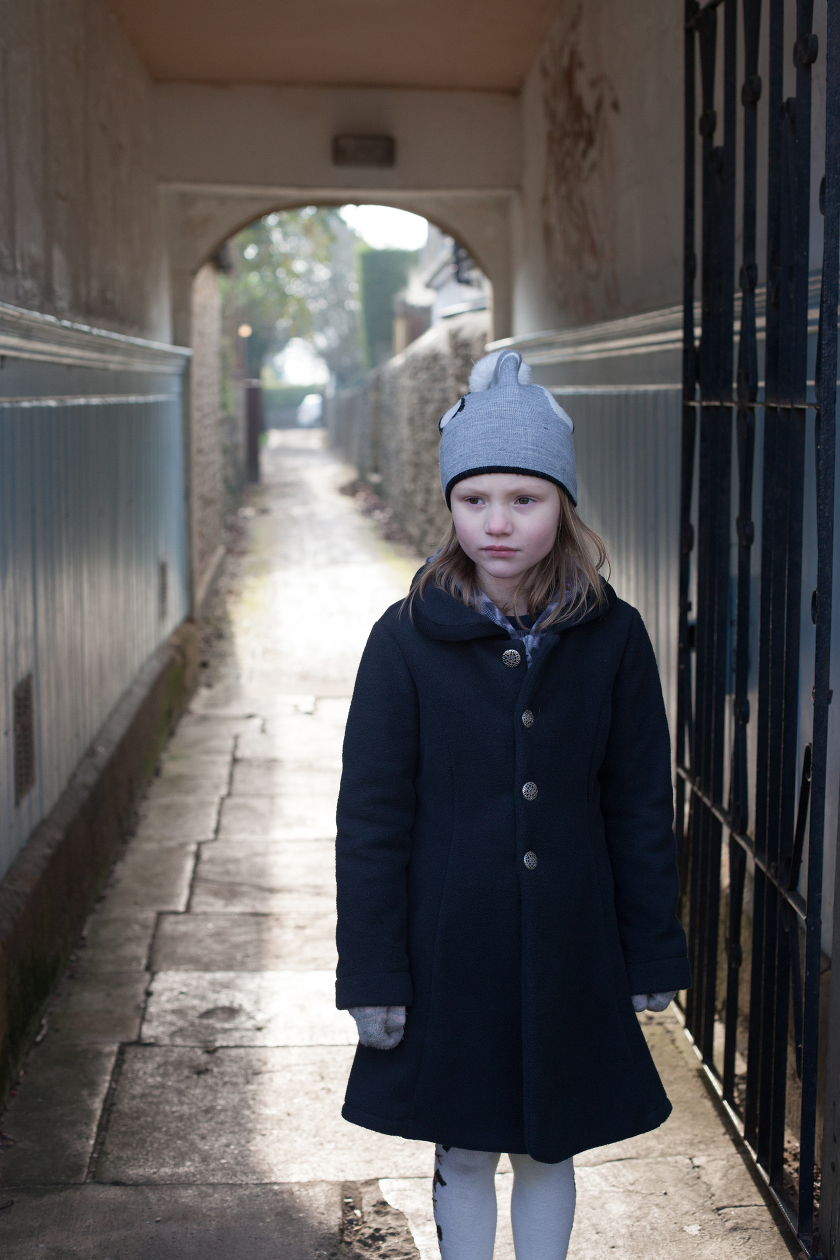 PIN

It was freezing cold, but sunny and it felt wonderful get get some fresh air in our lungs and sun on our faces. We tucked Roux into his cozy Solly Wrap and Lulu into our new Nuna Ivvi Savi stroller – loading the base of the stroller with extra layers of clothes, water bottles and snacks for the kids, and all of Roux's diapering supplies and burp cloths, etc., and we… strolled. I put a lot of thought into before choosing the Ivvi Savi stroller which is a big luxury stroller vs. the Nuna Pepp Luxx which is a sort of luxury umbrella stroller.
Our main complaint when we are traveling is that we feel bogged down by stuff, which is honestly a bit claustrophobic and cumbersome. It seems we are always carrying a few bags, plus my purse, my camera, a kid or two. So, we opted for this stroller because it's heavy enough to hang bags on, and the basket underneath is large enough for all the things we need to be out and about as a family of five. If our kids were older and needing less stuff like diapers, back up clothes, and the like, we would have opted for the more lightweight stroller. The Ivvi Savi stroller is also great for "off-roading". It has substantial tires, and a base that's high off the ground which makes it great for muddy footpaths or bumpy cobblestones.
Anyway, as I was saying, we mostly just wandered through the streets in Stow-on-the-Wold, meandering through fleece alleys, narrow passages designed for counting sheep as they paraded by on their way to Sheep Street (the site of a medieval sheep market), popping into a couple shops, an art gallery, and a St. Edward's Church.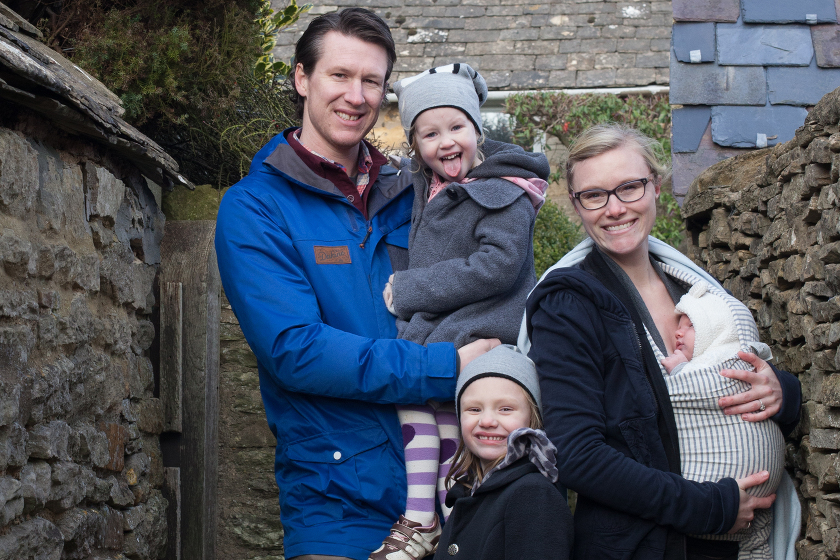 PIN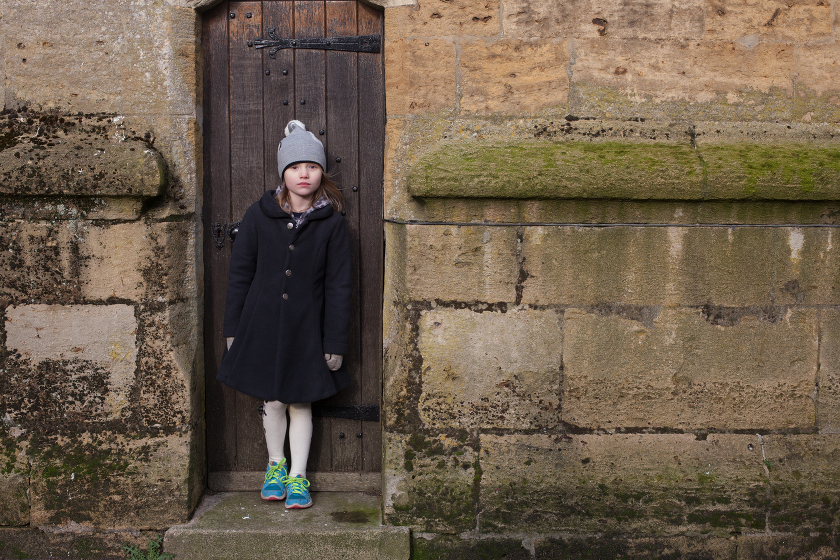 PIN


PIN


PIN

We paused for a bit letting Kyle nerd out about this door on the backside of the church which Tolkien fans (which I am not) believe is the inspiration of some Hobbit-y place called "the entrance to Moria"… again, I'm not a fan myself, and I feel that watching Lord of the Rings is a form of torture, but the door is very old and very beautiful, and that was impressive enough for me.

PIN

After meandering through the little town, we got in the car and headed to find a pub for lunch. One thing we are learning with quite a few disappointments under our belts, is that you really should make a reservation at pubs especially if it's a Sunday, and especially if it's within a week of a holiday. We were very kindly turned away from The Fox Inn, but quickly found ourselves seated by a cozy, crackling fire at The Horse and Groom. Kyle ordered the Sunday Roast and I got Fish and Chips; I seem to have a hard time straying from this pub classic. A nice glass of red wine, a warm fire, people coming in with their dogs and their boots caked in mud, and a baby snuggled up on my lap? That's a pretty great way to spend an afternoon.

PIN


PIN


PIN

Afternoon gave way to an early winter evening and we loaded ourselves back up for the drive home. We headed out at golden hour and the landscape was incredibly magical. At one point Baby Roux was crying, so Kyle pulled the car over and I got out to nurse him on the side of a side road. I stood for a bit nursing him next to a field of sheep.

PIN

The light was gold and lavender and I felt that if I was wearing a long dress and my hair in a bun and walked far enough out into the field that I might happen upon Mr. Darcy. I knew better than to wander out into the field pretending to be Elizabeth Bennet on her way to Netherfield Park from a lesson I learned once when I was feeling very much like Audrey Hepburn in Funny Face being photographed by Fred Astaire, and I fell on the marble staircase in the Louvre. So, I just stood by the field, imagining for a moment what it would be like to live in the little cottage down the lane, and then we buckled back up and made our way home.

PIN

We've spent that last few weekends at home, chipping away at making our rental house more comfortable and home-like, but we're getting antsy to explore more of England in the coming months, particularly the coasts, countrysides, and National Parks. Any suggestions are welcome!
Save