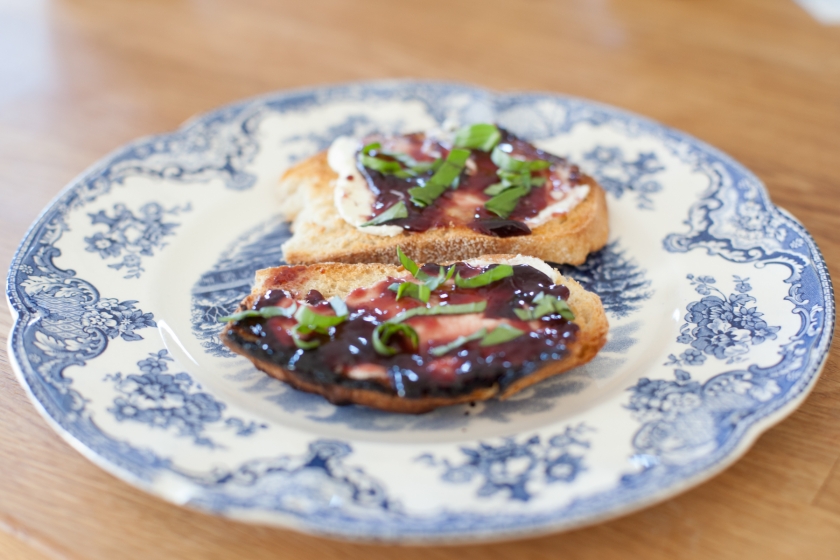 PIN

It's 8:43am and I'm sitting at the dining room table with a warm cup of Earl Grey tea. Up until a month ago I have been obsessed with the very British PG Tips black tea. But suddenly I am converted. I have been having the Earl Grey tea with a smidge of honey and a splash of milk and finding that it's the perfect way to start my days lately. Right now Gigi is watching a show on PBS and I'm preparing to dive into the pile of work I have neglected over the last few weeks. G and I got pretty sick and somehow I lost ten days this month. Even though time is flying by I find that I am more grateful than ever for my little family. We spent the whole weekend relaxing together, cleaning the garage, tidying Gigi's room and packing away her summer clothes into boxes. We are looking forward to a few nice, quiet weeks at home.
I whipped up this little breakfast the other day and am in love. I'm not a big breakfast person, I maybe have a couple bites of yogurt, a piece of toast, or a little granola, so this light airy toast is perfect for me.
SOURDOUGH TOAST WITH MASCARPONE, BLACKBERY JAM AND BASIL
Ingredients.
sourdough bread, sliced
mascarpone cheese
blackberry jam
basil, sliced into thin ribbons
Directions.
Pop the slices of bread into the toaster. When they are golden remove them and let them cool for a minute or two. Smear with a bit of the mascarpone cheese, jam and sprinkle with the strips of basil.
PRINTABLE RECIPE.
SOURDOUGH TOAST WITH MASCARPONE, BLACKBERRY JAM AND BASIL