PARIS IN THE SPRINGTIME…
My Dad and Stepmom have been sending me photos from Paris; photos of Montmartre on a cloudy day, the Eiffel Tower peaking out from between alleyways, cheese and champagne on a platter in a little Parisian apartment. The photos usually arrive fist thing in the morning, just in time for me to slip into dreamland while I sip my coffee. This morning they sent another picture of the Eiffel Tower and when I showed it to Gigi she cried, "I love it! I want to go to Paris!"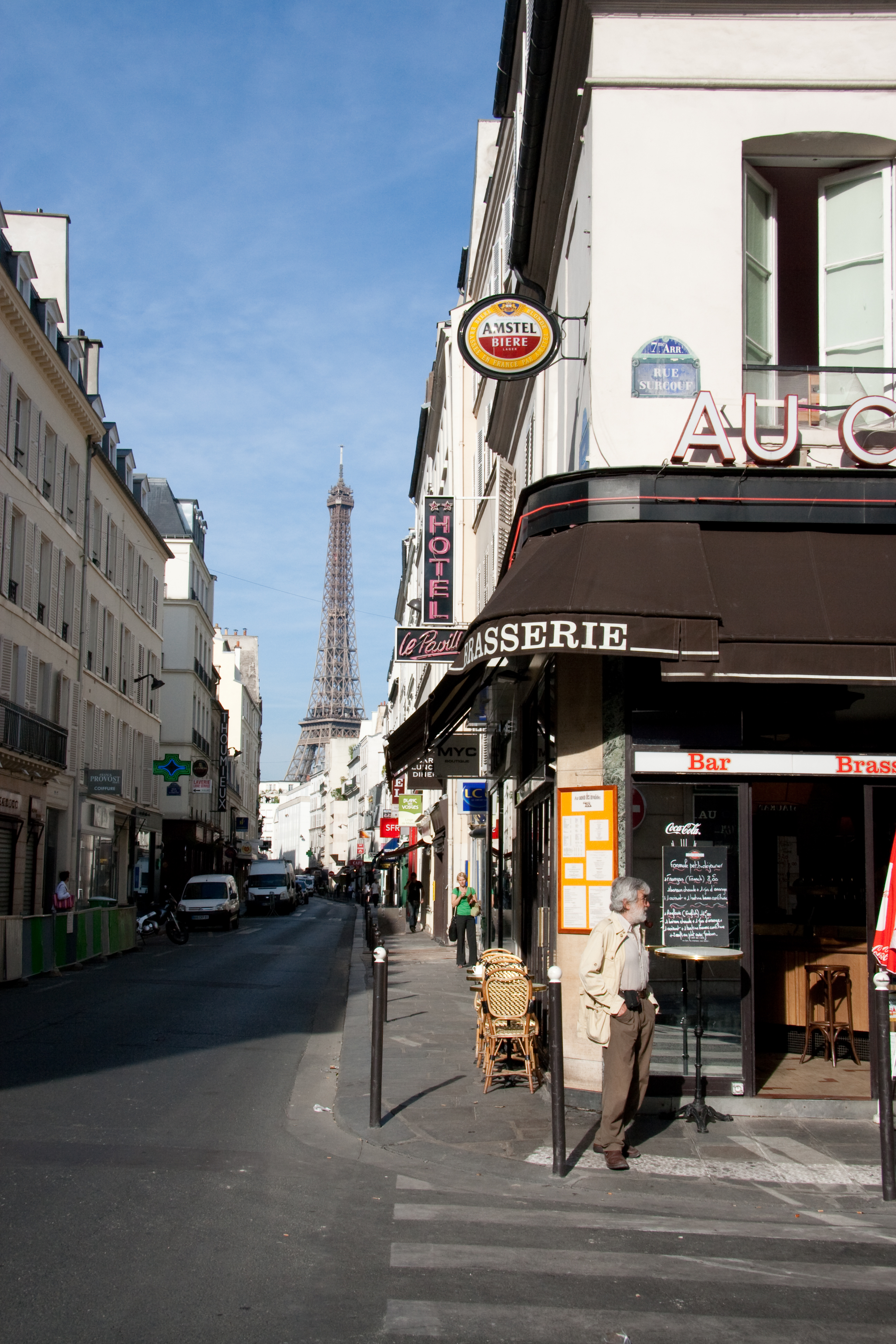 PIN

I want to go to Paris, too. It's been five years since we were last there, on our honeymoon…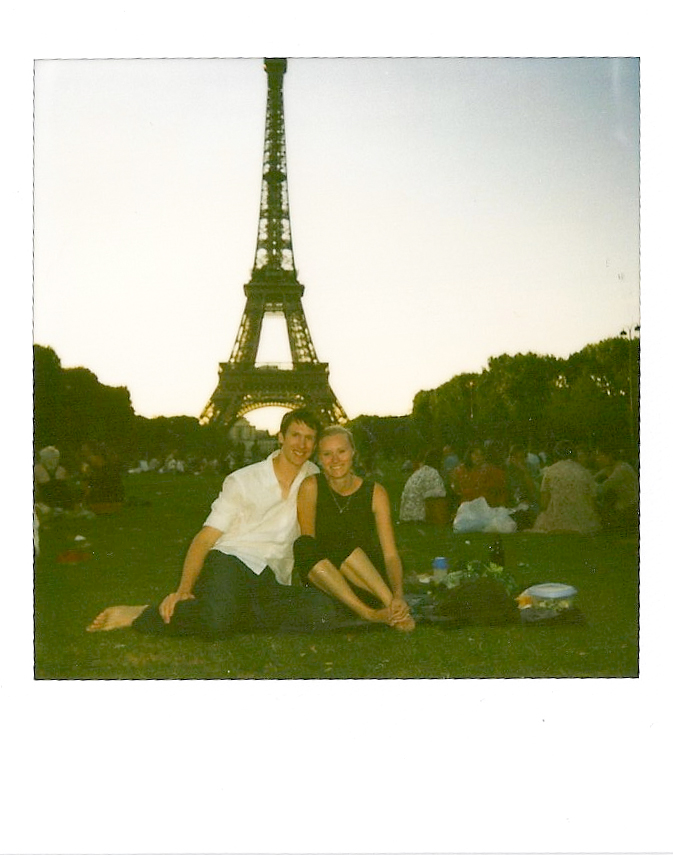 PIN

… we're overdue for a trip. I can't wait to show the girls that city. I've been trying to talk Kyle into buying tickets, or using miles, to go next Spring! Then we have a whole year to figure out the details. We're lucky to have family there; in fact, my cousins who live there have two young girls. We have a wonderful little apartment we can stay in in the 7th arrondissement. It makes perfect sense to go before Lulu turns two and she can fly (almost) for free! We already have a our passports… I can't think of a single reason not to go! I've always been a "yes!" person, but I've also always been a worrier. I'm working on letting go of the worry and just trusting that things will work out perfectly… or, if not perfectly, at least good enough to justify the leap of faith. I want to teach my kids how to leap.
Until we buy those tickets, I will enjoy the photos from streaming in from my Dad, and count down the days until we are eating cheese and drinking wine in Cécile's apartment again. Cécile is a friend of my Uncle, and I've stayed in her little apartment on three separate trips to Paris. It's a small apartment, but there's plenty of room for a couple with a couple kids… as long as everyone is willing to be cozy. And as long as everyone doesn't mind the gentlemen who's snores echo around the courtyard all night. The kitchen is pretty tiny but it's big enough to put together simple breakfasts made with fresh ingredients bought on Rue Cler, to make a fresh salad, or to assemble an impressive cheese and charcuterie platter.
When we've stayed there before we mostly ate breakfasts in, and enjoyed many coursed lunches out, and had light evening picnics on the Champs de Mars. For breakfast we'd make quick, simple scrambled eggs, and serve them alongside some heavily buttered baguette, or a bit of leftover salami or prosciutto from our previous evening's picnic. I love making scrambled eggs using fresh, season vegetables. In the spring, asparagus is definitely my favorite ingredient. It always feels like a privilege when asparagus season comes around. I feel like I have to buy it every time I come across it since the season is so short.
These Softly Scrambled Eggs with Asparagus and Ricotta are simple, and really delicious. I like to sauté the asparagus until it starts to brown a little bit, which adds a lot of flavor. The eggs are mixed with a little ricotta, which makes them velvety and rich, then gently folded in hot butter until they are silky and soft. This is such an easy breakfast, no matter how tiny your kitchen is, or what country you're in.
SOFTLY SCRAMBLED EGGS WITH ASPARAGUS AND RICOTTA
Ingredients.
4 eggs
2 tablespoons whole milk ricotta cheese
6 asparagus spears, washed and woody ends trimmed, and cut into 1" pieces
Maldon or kosher salt
freshly ground black pepper
extra virgin olive oil
1 tablespoon butter
Directions.
Whisk the eggs together in a bowl, then add the ricotta cheese and whisk a bit more, until combined. Season the mixture with salt and pepper.
In a medium-sized skillet, heat a tablespoon of olive oil over medium heat. Toss in the asparagus pieces in and sauté for 5 minutes, until they are slightly tender and beginning to brown.
Reduce the heat to medium-low.

Add the butter and melt it. Tilt the pan so that the butter and olive oil pool along one edge. Gently pour the egg mixture into the pool of butter, and slowly set the pan back level on the burner. Let the eggs settle for a moment before gently folding and turning them a bit. Let them settle again, fold gently again. Continue this until the eggs are cooked to your desired doneness.
Transfer to plates and season with a bit more salt and pepper.
Serves 2 adults.
PRINTABLE RECIPE.
SOFTLY SCRAMBLED EGGS WITH ASPARAGUS AND RICOTTA