It's nearing the end of January, and today our sweet baby is already four weeks old. There's lots of frost on the ground each morning, and I can still see it hanging on in the shade into the evening (or rather until the sun goes down around 4pm). We're spending lots of time focusing on comfort and coziness. I'm a baby person, so I wish I could freeze time. If I could I'd buy more time – more time for snuggling him, for smelling his sweet head and breath, for watching him sleep.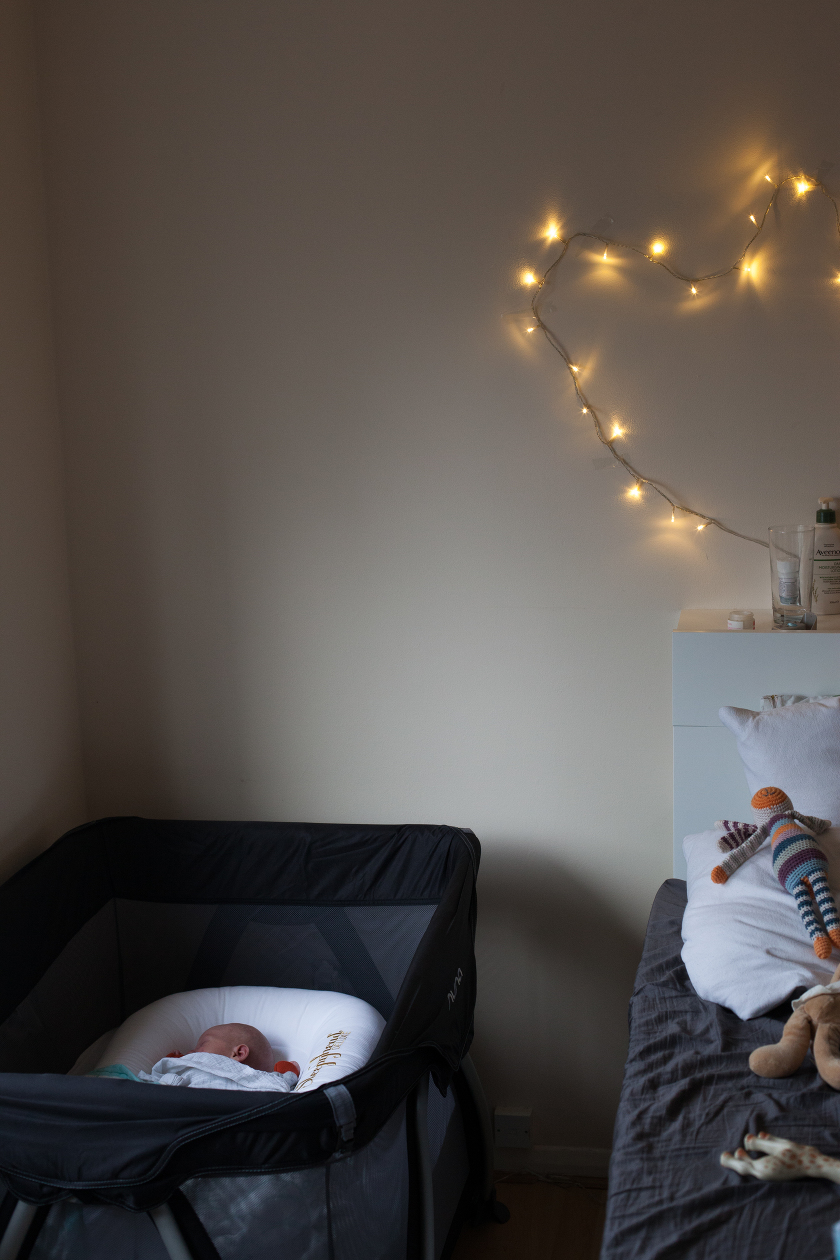 PIN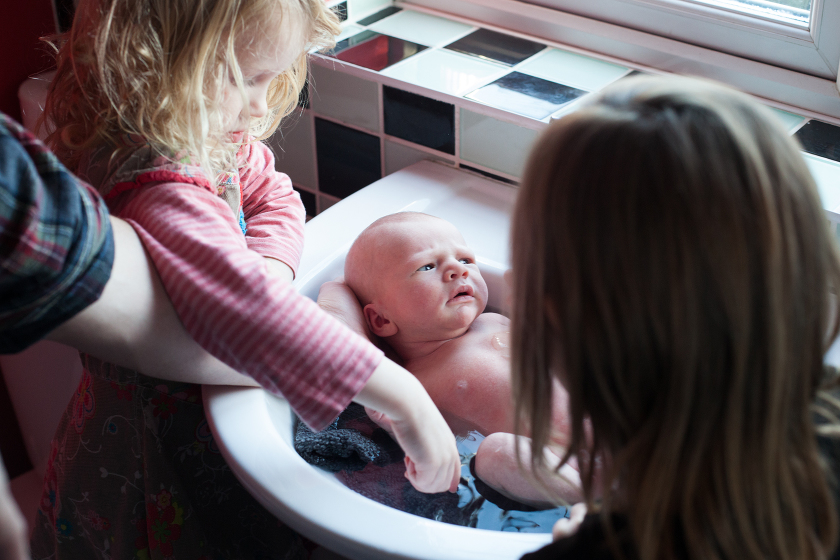 PIN

For the past four weeks we've mostly laid low. We took a long day trip into London to apply for Roux's passport, but other than a few little walks around in the countryside, we've been hunkered down in our fleece pajamas, slippers on our feet, enjoying the newborn loveliness.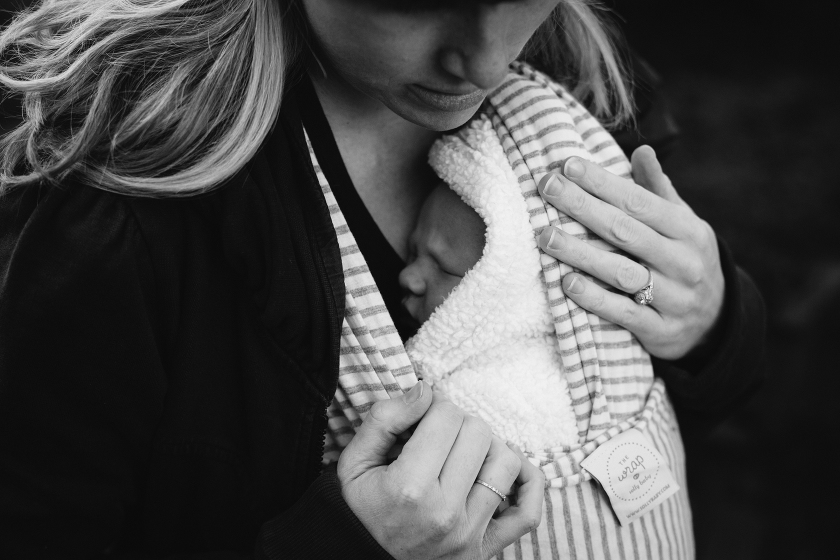 PIN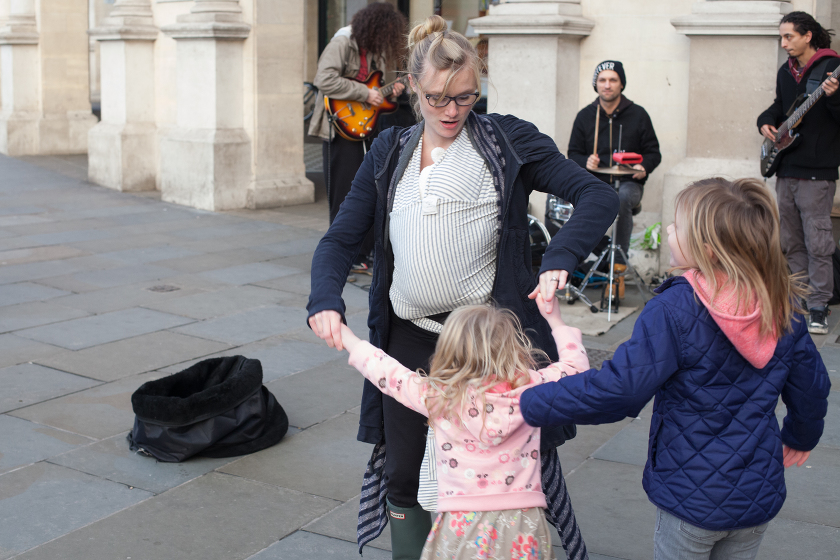 PIN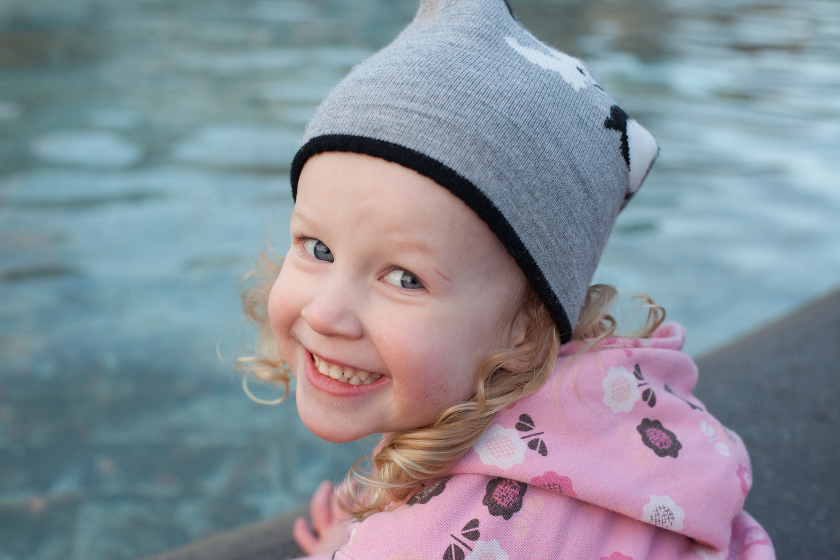 PIN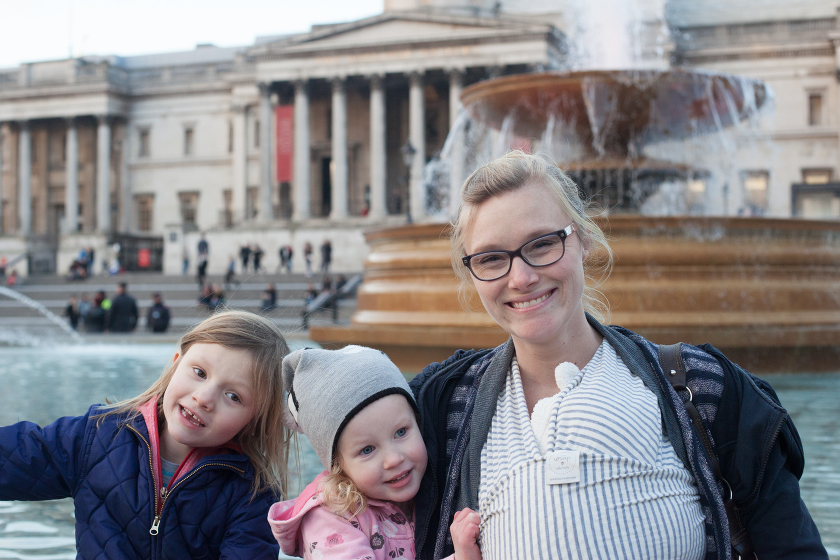 PIN

I have to admit, it feels amazing to be not pregnant anymore! It feels like a huge weight has been lifted – both figuratively and literally. I knew, but I didn't know, just how stressful it was being pregnant and trying to plan for a birth in a foreign country. All that wild unknown, the logistics of childcare, not knowing where exactly to go in the hospital, all of it added up to be almost too much. Now that Roux is in our lives, we are feeling exponentially more comfortable in all facets of life.
We're able now, more than ever, to focus on comfort. Getting more comfortable here in our temporary home in England. Getting more comfortable creating a little space for Roux, which at the moment consists of a cozy corner in our master bedroom. We've got our little guy close by at night, snug in his Nuna Sena Travel Cot (which may just end up being this crib forever), and his Sleepyhead bed (in the States it's called Dock-A-Tot). The Sena/Sleepyhead combo is proving to be really wonderful. The Sleepyhead is sometimes used as a "crib reducer" which makes the space feel really cozy and secure for the baby, and I don't worry about him squirming around or rolling over in the night. Both the Sena and the Sleepyhead will also be great for different types of travel once we get out of the house and back to our passport stamp collecting ways. Anyway, each night I swaddle him up, and lay him down, and for the most part he complies, giving us some good stretches of sleep between nursing. While we're on the subject of sleeping newborns, I have to tell you how much I love and rely on my Snuza Hero… it's a movement and breathing monitor that, for an anxious person like me, helps me feel way more relaxed and get way more sleep because I'm not stressed about the baby. I got one when Lulu was a newborn and it was life-changing for me in regards to post-partum anxiety. Anyway, all that said, Roux ends up in bed with me, snug and warm on my chest, by the middle of most nights. So I wake up with his little breath tickling my arm or neck, and his little hands gripped onto my t-shirt. Have I mentioned how much I love babies?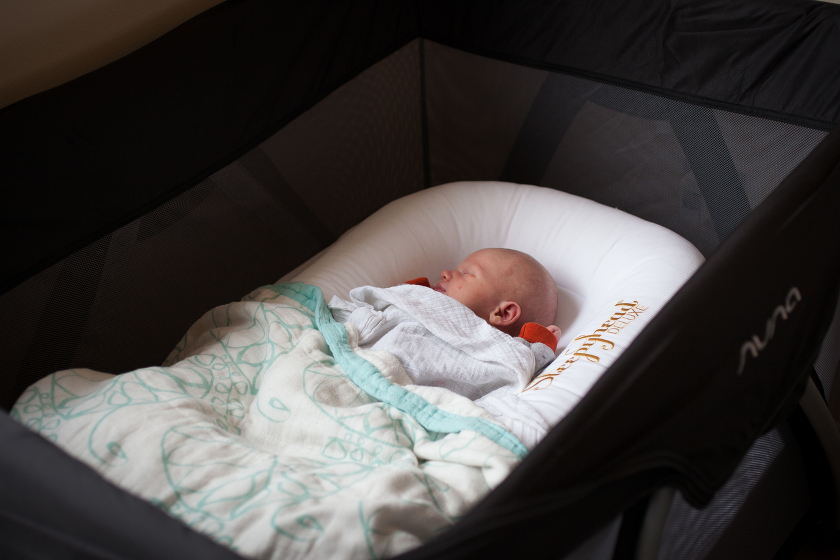 PIN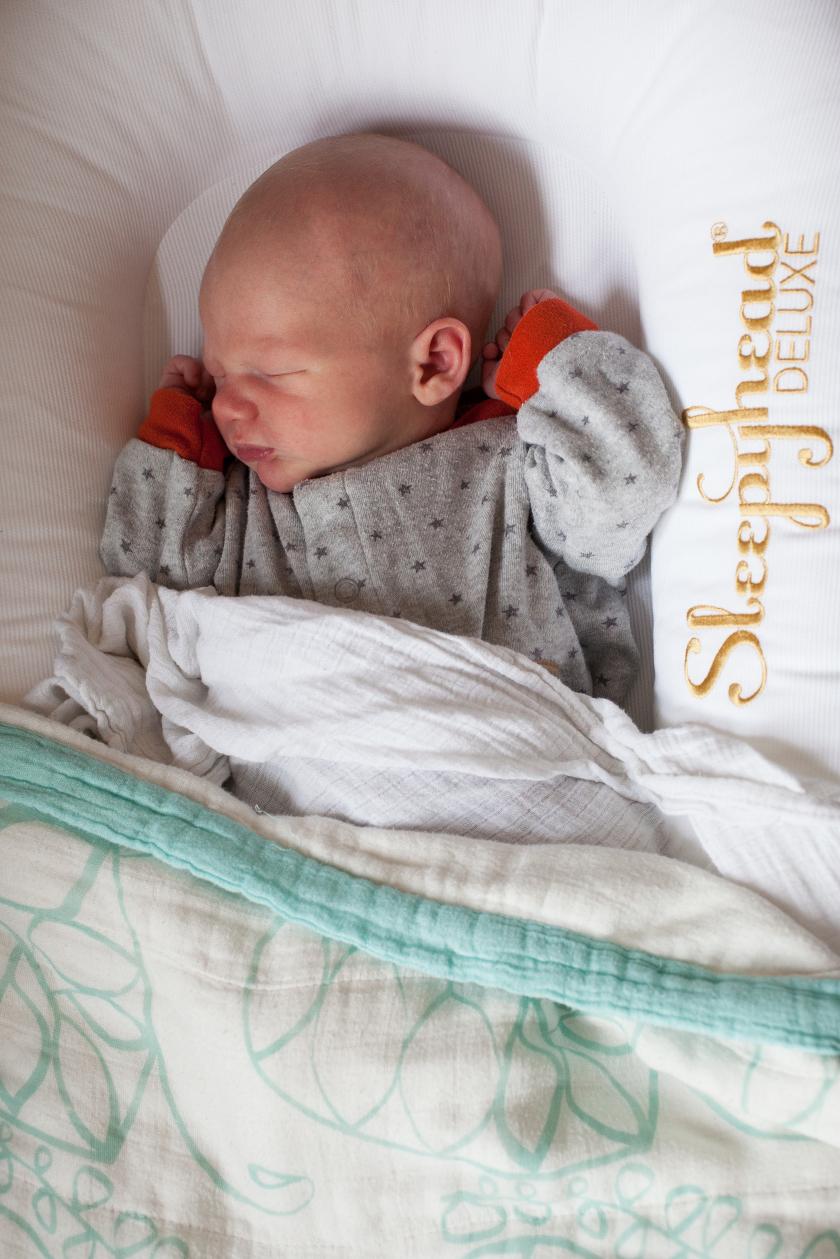 PIN

Part of feeling and getting more comfortable in our home, is our continued focus on simple comfort food. I'm trying new recipes that I can make with easily found ingredients, and simple cooking equipment like this Sticky Braised Pork (all you need is a dutch oven and knife), and soups like this Sausage Barley Soup (all you need is a pot and a knife). Baby Roux is a bit fussy in the evenings, so I also like anything that I can start ahead of time. Soups and slow roasts that spend a good while simmering on the stovetop or in the oven, the rich flavors being coaxed out by the low heat, provide wonderfully easy ways to get a delicious dinner on the table without too much stress.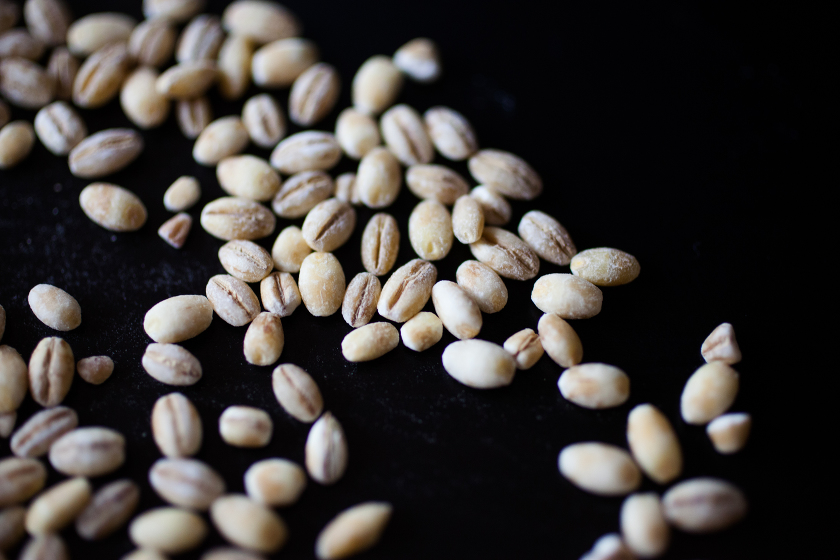 PIN


PIN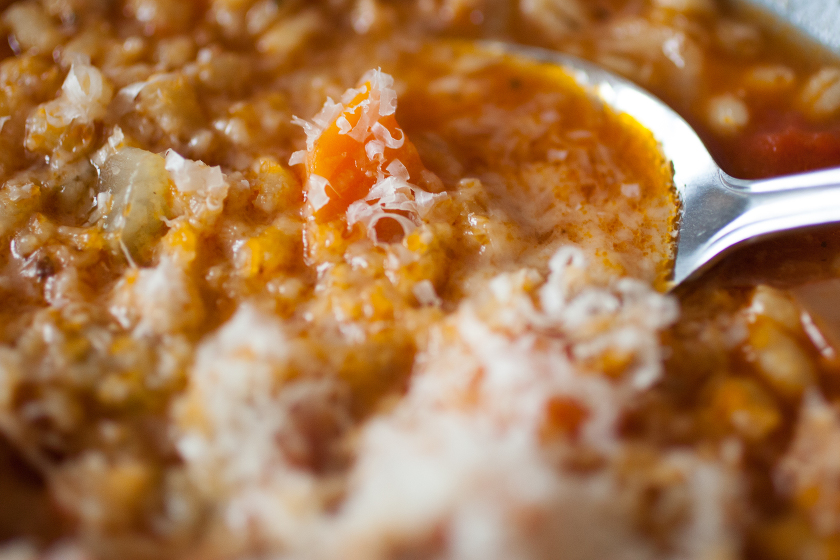 PIN

This Sausage Barley Soup is in regular rotation these days, Gigi loves it, and with enough Parmesan cheese on top, so does Lulu. The basic aromatics are sautéed in olive oil, spiked with a bit of garlic, and then the vegetables and joined by dried herbs and a bay leaf, tomato paste, crushed plum tomatoes, a Parmesan rind, (preferably homemade) chicken or vegetable stock, and pearl barley. It's really pretty darn simple, so simple that you hardly need a recipe to make it! In fact, I've made variations of this soup for years, and this is the first time I've written it down. The same soup can be made with puy lentils (also called French lentils) in the place of barley if you're looking for more protein or if you want to make the recipe gluten free. The barley version is a bit more comforting, it has a toasty, warming quality that I love and seem to be craving these days. The lentil version is a bit heartier, more earthy and robust than the barley one. Whichever direction you go with it, I recommend serving this soup with a good crusty French bread or a heaping plate of fragrant garlic bread, and topping the soup itself with a little grated Parmesan (or a lot if you're Lulu), and a drizzle of olive oil.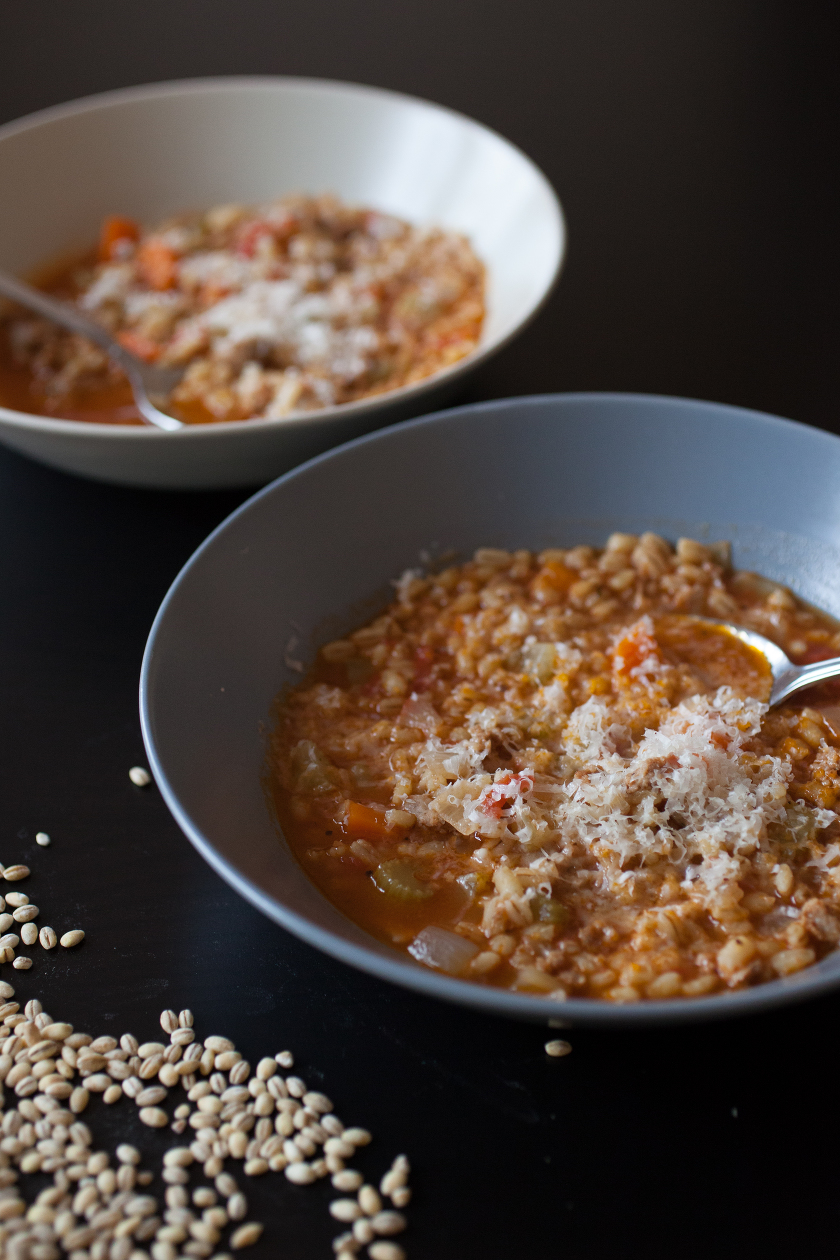 PIN

SAUSAGE BARLEY (OR LENTIL) SOUP
Ingredients.
1 lb (450g) ground sausage
1 large yellow onion, diced
2 medium carrots, peeled and diced
2-3 celery stalks, chopped
2 garlic cloves, minced
1/2 teaspoon dried parsley, sage, and thyme
1 bay leaf
pinch of ground nutmeg
1 tablespoon tomato paste
1 14oz can peeled plum tomatoes
1 parmesan rind
2 1/2 pints (6 cups) chicken or vegetable stock
1 1/2 cups pearl barley (or puy lentils)
extra virgin olive oil
kosher salt
freshly ground black pepper
Directions.
Season the ground sausage with salt and pepper. Heat a tablespoon of olive oil in a large pot over medium high heat. Brown the sausage in the pot, breaking it up with a wooden spoon, until it's golden brown. Transfer the sausage to a bowl and set it aside.
Add a bit more olive oil if needed before adding in the onions. Sauté the onions until they are translucent, about 5-7 minutes.
Add in the carrots and celery and sauté for another few minutes. Toss in the garlic and sauté another few minutes. Add the sausage back into the pot along with dried herbs, the bay leaf, and the pinch of nutmeg, and stir to coat the vegetables and meat with the herbs.
To the pot add the tomato paste, and crush the peeled plum tomatoes by hand into the pot, discarding the cores, as well as any tomato juice in the can. Toss in your Parmesan rind if you have one.
Add the stock to the pot and bring the soup up to a low simmer before adding in either the barley or the lentils. Cook until either the barley or the lentils are tender but retain a bit of bite – this will vary based on the ingredient. I find that the barley takes about 30-40 minutes, and the lentils take about 20-30 minutes to cook perfectly. As the soup simmers, stir it occasionally, and check the done-ness of the barley/lentils as you go.
Serve the soup piping hot with a shower of freshly grated Parmesan and a drizzle of olive oil.
PRINTABLE RECIPE.
SAUSAGE BARLEY (OR LENTIL) SOUP
Save
Save
Save
Save
Save
Save
Save