I'm closing out on eight days of solo-parenting, and I'm so proud of myself and of the kids for getting through it so well. It's an odd thing when Kyle goes back to America for work and we're here in England on our own. If you recall last fall when he went back to the States things didn't go so well. He's been back a few times since that first trip last September, and things have gone fine, but never great. This trip was particularly strange because Kyle spent the week back "home" in the Pacific Northwest. He stayed with our family and friends, ate at favorite restaurants, sipped familiar beer, got those far away longed for hugs. Unlike the times he's been away before, the times where it just felt like surviving and counting down the days until he came back, this time we had a wonderful time and that is no small thing.
Kyle's plane is set to be touching down at Heathrow any minute, and we're buzzing and excited to see him again. We're spending our last hour on our own tidying up, making cookies, and I'm trying to figure out what's for dinner. Because, while we did get out of the house for some lovely little adventures to the Jane Austen's House Museum, the lake, the church park, and the farm shop, one place I did not brave with the kids was the grocery store. Somehow all of the places we went seemed inviting and easy in ways the grocery store does not.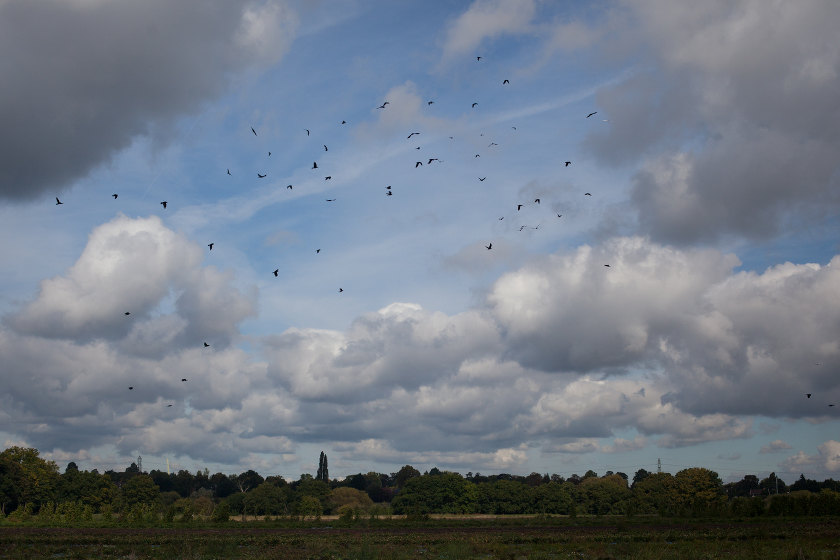 PIN

Yesterday at the farm shop we picked autumn raspberries from the bushes and pulled muddy carrots from the ground, and bought broccoli, cauliflower, corn, romancesco, and zucchini. You might have thought that I was done writing about Roasted Cauliflower, and perhaps so did I, but apparently I'm not. When we got back from the farm shop I cut up a head of the cauliflower, along with a head of broccoli, and after tossing it in a mustard vinaigrette, got it roasting in the oven.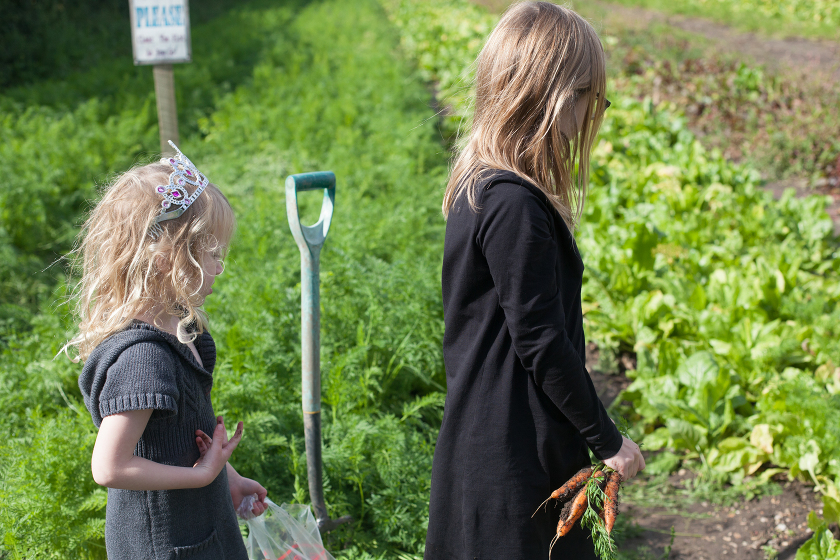 PIN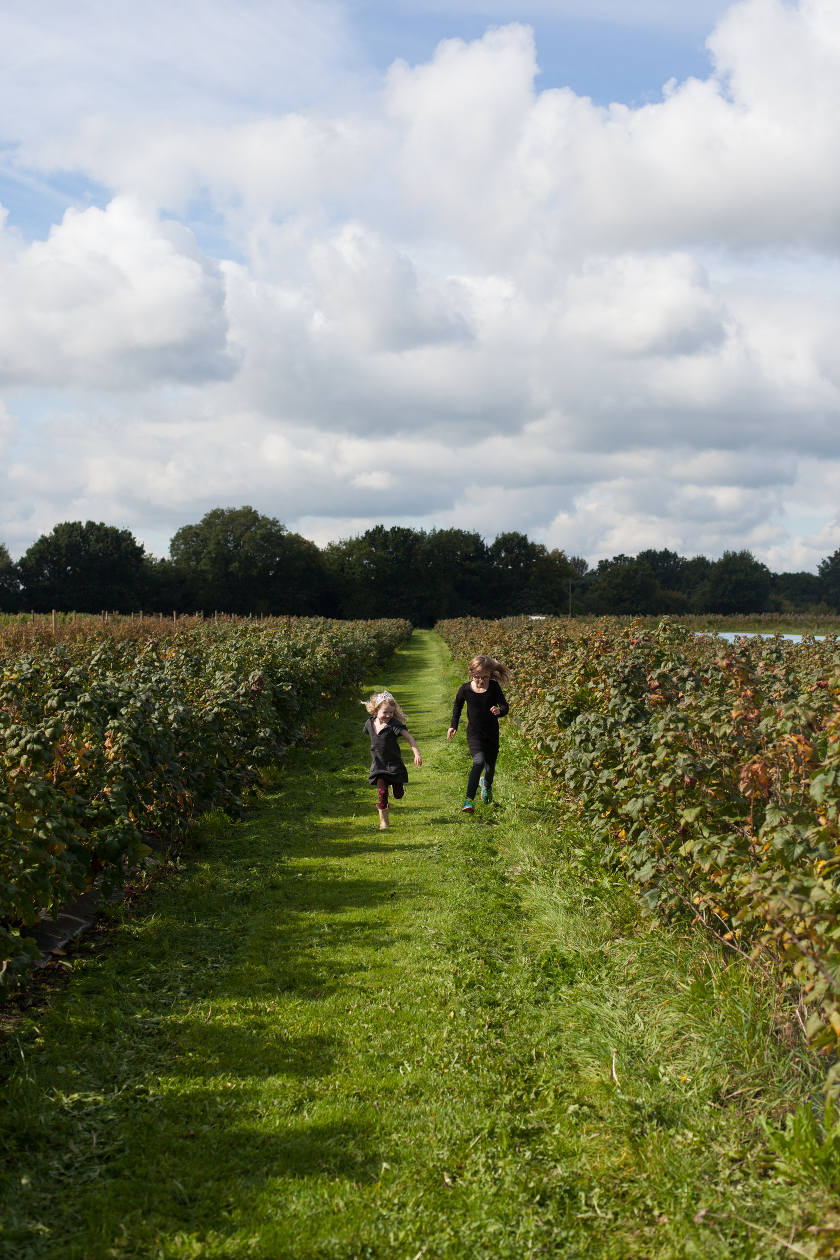 PIN


PIN


PIN


PIN

I'd gotten the idea from one of my favorite cookbooks, It's All Good, in which there's a recipe for roasted cauliflower and chickpeas. I love roasted broccoli so I added that too, and made some other additions and adaptions and I'm head over heels for my version. I whipped up the vinaigrette and tossed the vegetables with it before popping them into a hot oven to roast and caramelize. The chickpeas were added towards the end, just long enough to become crunchy and toasted, finally – and I personally think this is where things got amazing – I sautéed up some halloumi and tossed the lot together with some fresh Italian parsley, lemon zest, toasted pine nuts and a tiny bit of reserved dressing. The whole plateful is varied, salty, rich – and yet somehow light – and completely comforting and satisfying. Come to think of it I think I just figured put what we will have for dinner tonight, with Kyle.
ROASTED CAULIFLOWER AND BROCCOLI WITH HALLOUMI, PINE NUTS AND A MUSTARD VINAIGRETTE

Ingredients.
1 medium head of cauliflower cut or broken into small pieces, about 3/4 lb.
1 medium head of broccoli cut or broken into small pieces, about 3/4lb.
1/2 cup canned chickpeas, drained and rinsed
1/4 cup white wine vinegar
2 tablespoon Dijon mustard
2 tablespoon seedy mustard
1/3 cup extra virgin olive oil
flat leaf Itlalian parsley, roughly chopped
2 tablespoons toasted pine nuts
8oz (250grams) halloumi, cubed
lemon zest (optional)
kosher salt
freshly ground black pepper
Directions.
Preheat the oven to 400ºF.
In a small bowl, whisk together the vinegar and mustards, season with a small pinch of kosher salt and a few turns of black pepper. Whisking continuously, pour the olive oil in in a steady stream. Reserve 1/3 cup of the dressing.
Add in all of the cut up broccoli and cauliflower to a large roasting pan, drizzle with all but 1/3 cup of the dressing and tossing until the vegetables are well coated. Roast for 25 minutes, tossing occasionally.
Add the chickpeas to the roasting pan with the vegetables, drizzle with one tablespoon of the reserved dressing, toss together and return to the oven for an additional 15-20 minutes, until the chickpeas and the vegetables are crispy and caramelized.
Transfer the vegetables to a serving plate.
Heat a non-stick skillet over medium high heat, sear the halloumi, browning it on (almost) all sides before adding it to the vegetables. Top with some fresh parsley, toasted pine nuts, the last of the dressing, and a bit of lemon zest if you have it! Enjoy immediately.
PRINTABLE RECIPE.
ROASTED CAULIFLOWER AND BROCCOLI WITH HALLOUMI, PINE NUTS AND A MUSTARD VINAIGRETTE

Save
Save
Save
Save
Save
Save
Save