Kyle's Mom arrives this afternoon and we're looking toward to her arrival with the same anticipation and glee we normally withhold for the first snow of the season. She's bringing along with her lots Christmas cheer in the form of: Christmas stockings, Hershey Kisses for making Peanut Blossoms, and a new set of homeschool books. She's also bringing much needed hugs for all of us transplants, and she will be lifting a huge weight from our shoulders known as the "who-the-hell-do-we-call-when-I-go-into-labor?" weight which I felt intensely again last night as I weathered four hours of contractions through the middle of the night.
It feels like we've been holding our breath, waiting for Grandma to get here, and then we can all collectively relax, enjoy the holiday, and slip out to the birth center when we need to without any stress… because giving birth isn't stressful on it's own, right? It's been three and half years since we welcomed Lulu to our little family, and I have to say I'm not particularly looking forward to the whole process again! I am, however, very much looking forward to having a teeny tiny, fuzzy skinned, sweet smelling baby to snuggle with. Both girls were born at exactly 39 weeks, so if this baby stays on that same program we could have a newborn by the start of next week!
We still don't have a lot prepared for welcoming our babe, but the wonderful Nuna company sent us an amazing Ivvi Savi stroller (pushchair), and a Sena travel crib (cot), which will, for the time being, be the baby's bassinet/crib. When the boxes arrived on Tuesday, I about hugged the delivery man! I set it up the Sena yesterday morning, and the girls quickly took it over as a crib for their dolls. I have a feeling their baby brother is going to have to get used to sharing his swaddles, bottles, new stroller, crib, board books, and tiny clothes with his sisters and their dolls. It's amazing how much more "ready" I feel to have this baby now that we have someplace to set him down!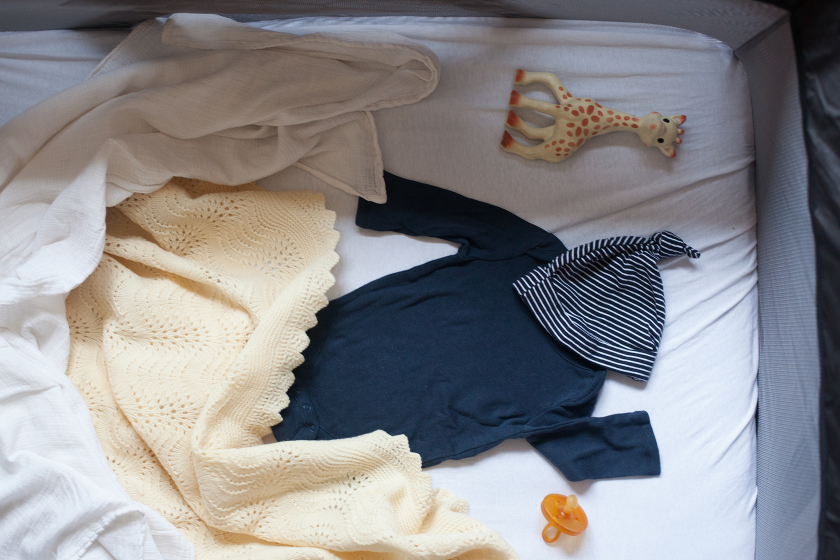 PIN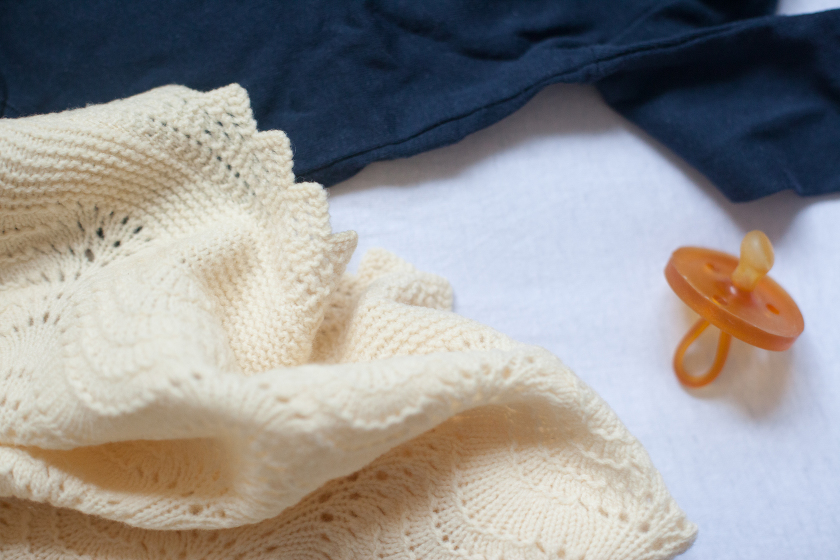 PIN

The freezer here is tiny and doesn't allow for my usual about to have a baby cooking and stocking the freezer extravaganza, but the fridge is stocked with simple ingredients for simple dinners. I've had a really hard here time finding ingredients for most of my "go to" meals, and have spent the past few months coming up with new go to meals. I feel like my draw towards innovative cooking has had to be put on a hold a bit due to the challenge of finding ingredients (that I seriously took for granted back home), and the fact that the convection oven seems to insist on torching about everything I attempt to bake or roast.
I'm finding that if I stick to much more basic recipes and meals like tuna noodle casserole, sausage lentil soup, and roasted chicken, I'm much less likely to end up in tears (although, it's still pretty likely regardless of the success of the dish, given my current hormonal state). If you were to ask Kyle how many times he's found me weeping in the kitchen over a pan of dry brownies, a garbage bin full charred root vegetables, or an overcooked chicken, he would say, "A lot."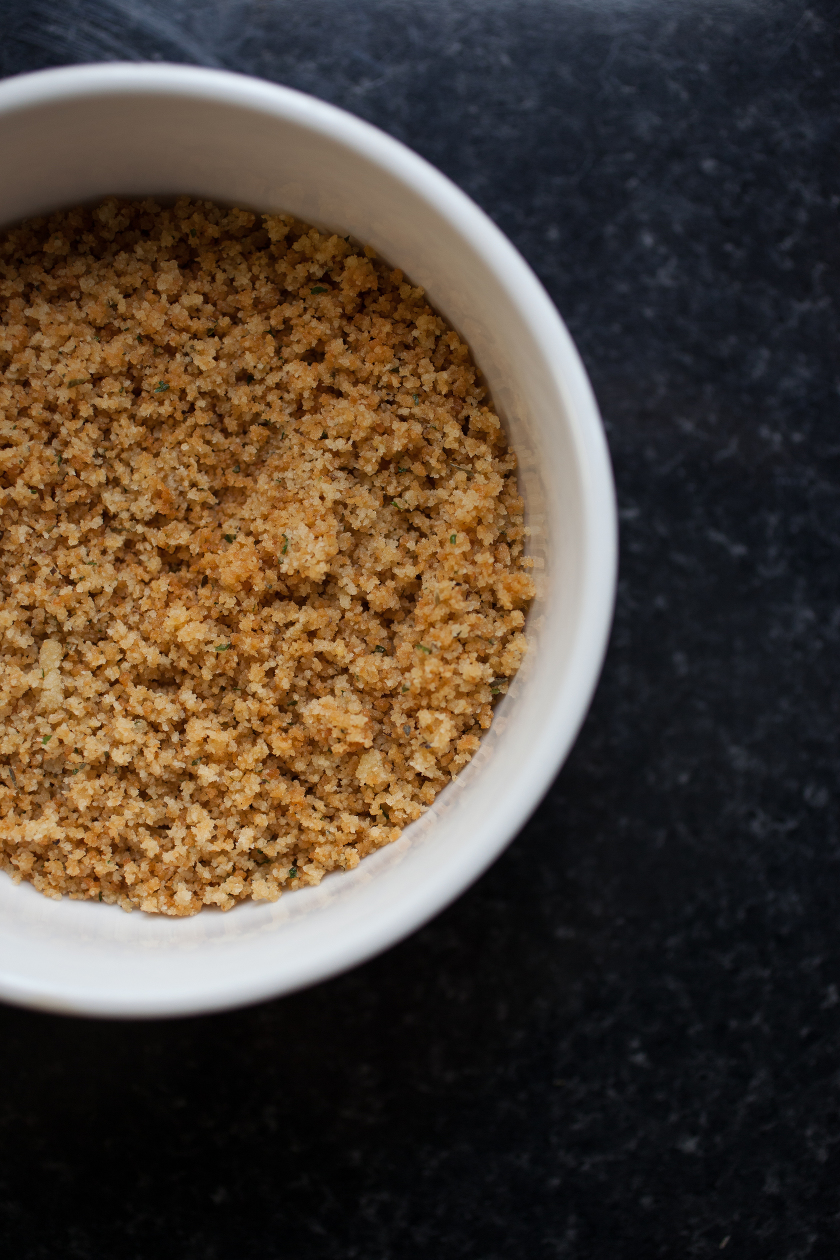 PIN


PIN

For the most part I'm finding the stove top to be much more controllable and predictable, so I prefer to make dinner with a pots and pans "on the hob", as they say here. One of the easiest things I've started making regularly, is pasta with herbs and garlic breadcrumbs. I begin with salty water boiling away, ready to cook my pasta – any type of pasta will do and the kids love macaroni so we do that, and a non-stick skillet over medium heat with a small pool of olive oil warmed through. Into that pool I toss some breadcrumbs and dried herbs, allowing them to begin toasting before I add in lots of garlic. The fragrant, toasty breadcrumbs are then simply tossed with the al dente pasta, and a bit of pasta water and served with some grated Parmesan cheese (which I know is not traditional, but I just can't eat pasta without a little salty Parmesan!), lemon zest, a few more of the breadcrumbs, a hefty drizzle of olive oil, and a sprinkling of flakey salt. The finished result also benefits from a handful of thawed frozen pea for a bit of color and pop, or can be topped with a lacy-edged olive oil fried egg. The whole dinner takes about 20 minutes to make. With meals like that in the queue, who needs a fully stocked chest freezer?

PIN


PIN


PIN


PIN

PASTA WITH HERBS AND GARLIC BREADCRUMBS
Ingredients.
1 lb. pasta
3 garlic cloves, finely minced
zest of 1 lemon
1 cup frozen peas, thawed
1 1/2 cups fresh breadcrumbs
1/2 teaspoon dried parsley (or a small palmful minced fresh parsley)
1/4 teaspoon dried oregano
1/4 teaspoon dried thyme
grated Parmesan cheese (optional)
extra virgin olive oil
kosher salt
flake salt
freshly ground black pepper or red pepper flakes
olive oil fried eggs (optional)
Directions.
Bring a large pot of salted water to a boil.
In a non-stick skillet, heat 1/4 cup olive oil over medium heat. When the oil is just starting to shimmer, add in the breadcrumbs and dried herbs, stirring to coat them in the oil.
When they are just to turn a light golden brown, use your spatula to move the breadcrumbs to the outside of the pan, leaving an exposed space in the center. Pour another tablespoon of olive oil into the center of the pan and allow it to heat up a bit before adding the minced garlic, and a pinch of red pepper flakes if you're using them. Gently sauté the garlic for a minute or so until fragrant, then mix the garlic into the breadcrumbs.
Stir occasionally until the breadcrumbs are deep, warm caramel color, and smell wonderfully toasty. Transfer the breadcrumbs to a large bowl and season well with salt and freshly ground black pepper (skip the back pepper if you used red pepper flakes). Scoop out about 1/2 cup of the breadcrumbs and set aside for topping the pasta.
Cook your pasta to al dente. Drain it, reserving about 1/2 cup of the starchy pasta water.
Add the pasta to the large bowl with the breadcrumbs and begin to toss it together, adding splashes of the pasta water as needed to help the breadcrumbs adhere to the pasta. Toss in the peas, lemon zest, and fresh parsley if  you have it on hand.
Transfer the pasta to serving bowls, drizzle with a bit more olive oil, top with a sprinkle of Parmesan, an extra bit of breadcrumbs, and a pinch of flake salt.
Serve on it's own or top it with an olive oil fried egg.
PRINTABLE RECIPE.
PASTA WITH GARLIC AND HERB BREADCRUMBS
Save
Save
Save
Save