Time is flying by so quickly. It feels like Roux was just born, and it feels like he's been a part of our family forever. It feels like we were just unwrapping Christmas presents, and now we're getting ready to have a cozy Valentine's Day weekend. A week from today I turn 34, and then there's Valentine's Day to follow what I assume will be a very quiet birthday. I'm genuinely looking forward to a nice birthday/Valentine's weekend with my little, slowly growing family. I'm soaking up all these sweet newborn days with the knowledge that they'll pass too quickly. You'd be surprised how many hours a day can be spent smooching a sweet baby face.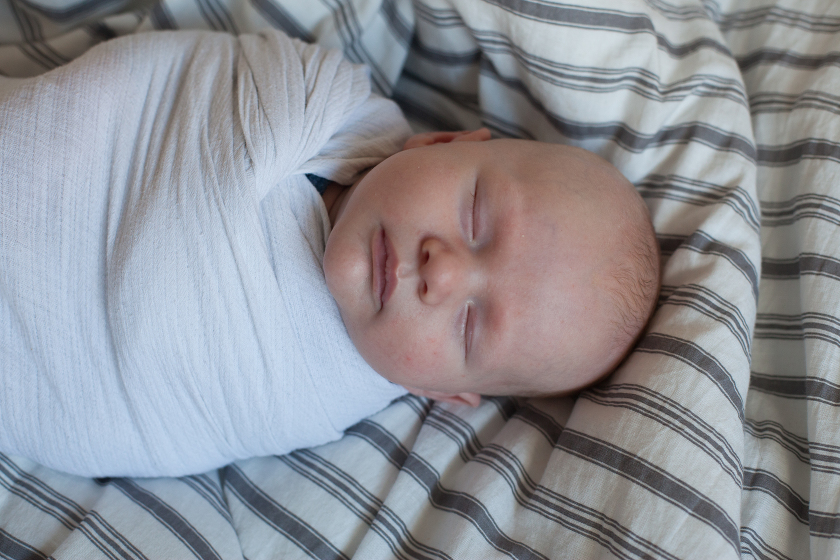 PIN

Just before Roux was born I whipped up a batch of homemade Almond Roca. The recipe came from my friend, Linda, along with her special Caramel Corn recipe. She taught me to make the caramel corn, but was too fatigued by her battle with cancer to make the Almond Roca with me. She gave me her recipe and talked me through it. I made it on my own last Christmas, and again this Christmas. I meant to share the recipe around the holidays, but since I was 5,000 weeks pregnant I never did. We also meant to send out Christmas cards, but that didn't happen either. The Almond Roca is incredibly rich and sweet, it's decadent but actually quite easy to make.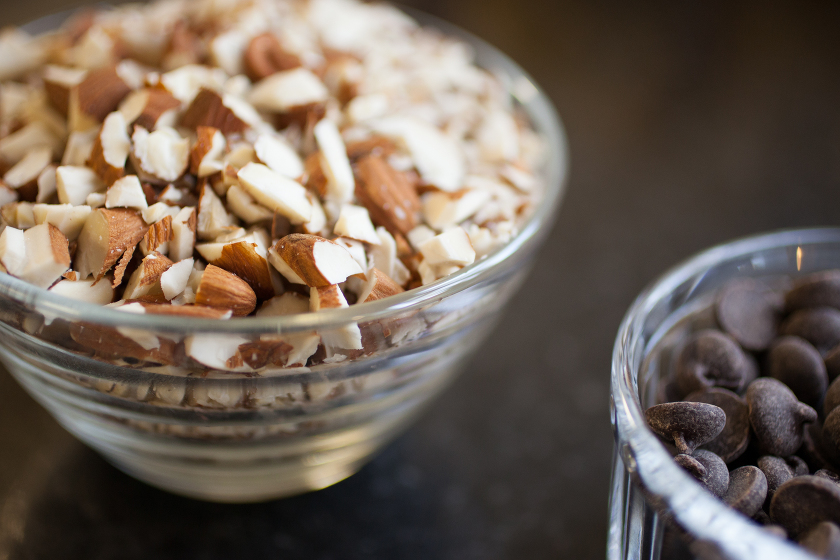 PIN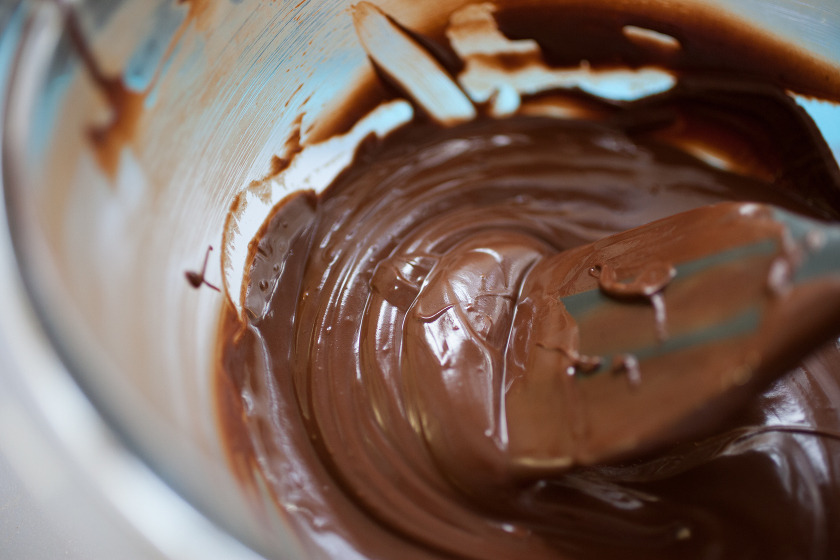 PIN

Last week, Kyle said, "Why don't we send out Valentine's Day cards to our family and friends like Paul and Julia Child did." Did I marry my perfect match or what? For those who haven't read Julia Child's memoir, her biography, or watched Julie and Julia two dozen times, Julia and her husband sent out Valentine's cards every year from wherever Paul was stationed at the time to their friends all over the world. Slightly off-topic, but this (hilariously) edited version of Julie and Julia called Julia Sans Julie is pretty wonderful.
Anyway, when Kyle suggested we make cards, I immediately reached out to Artifact Uprising to see if they'd be interested in collaborating with me. I've admired their gorgeous cards for a long time. I decided to make a custom card so that we could combine a Valentine's Day card and a birth announcement for Roux. Sending Valentine's Day cards is something we've decided to make a tradition for our family since I never seem to be able to get Christmas/holiday cards out in time! If any of you want to make cards Artifact Uprising is offering a 10% code: KAAU13 – if you're in the UK/EU you may need to select priority international shipping to get the cards for Valentine's Day.

PIN


PIN


PIN


PIN

The cards I created, and the Cork + Brass print stand arrived here in England surprisingly fast. Over the weekend I addressed and mailed them out. For our local friends, I made a batch of Almond Roca to be delivered with their cards, and since we have a grand total of maybe five friends here we still have more than enough Almond Roca to have with our afternoon tea through this week and into next. In fact a quiet weekend of board games, tea, and Almond Roca sounds just about right for easing into my 34th year.

PIN


PIN


PIN


PIN


PIN

HOMEMADE ALMOND ROCA
Ingredients.
1 pound unsalted butter
2 cups granulated sugar
1 cup chopped raw almonds, toasted
6.5 oz milk chocolate (preferably Hershey brand)
10 oz semi-sweet chocolate chips
1/2 cup ground/very finely chopped raw walnuts, toasted
vegetable or canola oil
Directions.
Grease a rimmed baking sheet (a baker's half sheet size is perfect) with a bit of vegetable or canola oil.

Boil sugar and butter on high in a heavy medium sized saucepan. Stir constantly for about the first five minutes. Add the almonds all at once stirring to thoroughly combine.
Reduce the temperature a bit and continue to boil the caramel, stirring often and watching closely, until it turns a rich caramel color and your candy thermometer reaches between 300-310˚F (the crack stage).
Working quickly and carefully pour the caramel out onto the greased baking sheet, and use a rubber spatula to spread the caramel evenly onto the sheet. Allow the caramel to cool completely.
When the caramel is cool, melt the chocolates together in a double boiler. Once the chocolate is melted remove it from the heat but leave the chocolate over the hot water while you work to frost the candy.
Frost the top side of the candy with the melted chocolate, sprinkle with half of the ground walnuts, and pat the walnuts gently to set them into the chocolate. Allow the chocolate to set and cool completely.
Carefully flip the candy out onto a clean surface or cutting board. You may need to flex the sheet a bit to get it out. Don't worry if the candy cracks in half. Frost the second side the same way you did the first side. Allow to set and cool completely before breaking the candy up into small pieces.
*Candy can be stored in an airtight container at cool room temperature for a week or two, but it's best in the first week.
PRINTABLE RECIPE.
HOMEMADE ALMOND ROCA