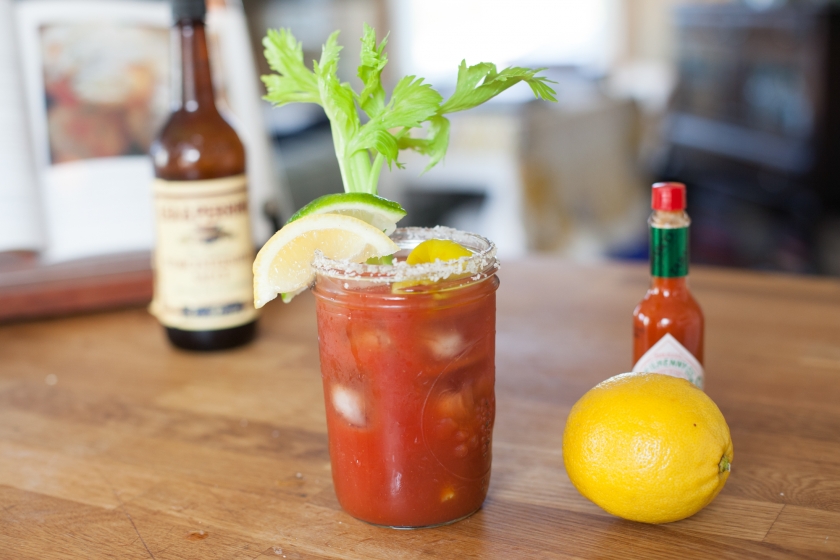 PIN

I feel cheated. The winds changed, the clouds came in, the air felt crisp and cool, the rain showed up, and the promise of fall was in the air. But this week has been hot, hot, hot. I have to tell you, I felt like fall came just for me. No more sweating while holding a hot baby, no more sunscreen, no more tossing and turning at night. I thought, "my prayers were heard, fall is here!" But, no. It's so hot. I'm photographing a wedding tomorrow and the forecast says 95˚. That is too hot. You've probably gathered from this that I am not, in fact, a "summer" person. My fair skin and Irish roots don't know what to do with all those UV rays. That said, I'm trying to embrace this extended summer, I really am. We've had a couple more barbeques, we've sat in the patio after the kids are in bed sipping wine and talking about the future, we've filled up the pool so many times this week… and, hey, at least it's not raining for my wedding shoot tomorrow. But starting on Sunday I'm keeping my fingers crossed for rain. Sunday's around here mean cleaning the house, football (I'm more excited about the house cleaning), books, baths in the middle of the day, pajamas at inappropriate times, and the occasional Bloody Mary. The wonderful thing about Bloody Mary's is that you can sip them whether it's hot or cold outside. Maybe it's the heat from the Tabasco, but somehow they are just as warming in November as they are cooling on a sweltering, summer has overstayed it's welcome kind of Sunday in September.
THE BLOODY MARY
Ingredients.
2 oz. vodka
8 oz. tomato juice
1 tablespoon of each: peppercini juice, lemon juice, lime juice, Worcestershire sauce
large pinch of celery salt, plus more for rimming the glass
freshly ground black pepper
Tabasco hot sauce
kosher salt
celery stalks
lemon and lime wedges
whole peppercinis
Directions.
In a small dish combine kosher salt and a celery salt. Wet the rim of the glass with a bit of lime or lemon juice and dip it in the salt. Fill the glass 3/4 full with ice cubes. Fill the glass with the vodka, tomato juice, peppercini juice, lemon and lime juice, and Worcestershire sauce. Stir. Season to taste with freshly ground black pepper and a few dashes of Tabasco.
Garnish with a lemon and lime wedge, a stalk of celery, and a peppercini.
Kick your feet up, pick up the paper (or the latest issue of Vogue) and enjoy.
PRINTABLE RECIPE.
THE BLOODY MARY