We have worked with Jennifer Adams, the author of the wildly popular BabyLit Board Books in the past, and we were thrilled to have the opportunity to work with her again. We are big fans of her BabyLit Board Books which include Jungle Book, The Wizard of Oz, Moby-Dick, Sense and Sensibility, Anna Karenina, Don Quixote, Frankenstein, A Christmas Carol, The Adventures of Huckleberry Finn, Sherlock Holmes, Jabberwocky, Dracula, The Secret Garden, Wuthering Heights, Romeo and Juliet, and my personal favorite, Pride and Prejudice. We've collected most of them and I give them as gifts all the time.
Any book that helps bring the classics to kids and gets them started early on a love of reading is a really incredible thing! The illustrations, by Alison Oliver, are vibrant and layered and both of the girls keep going back to these books. I'm keeping my fingers crossed for a Les Misérables Board Book since Gigi is completely obsessed… it would be lighter for her to carry around than her 1,232 page copy! Along with the amazing board books, BabyLit also makes four wonderful playsets: Moby-Dick, Alice in Wonderland, Pride and Prejudice, and Jungle Book (each playset also includes a copy of the book)!
Over the coming weeks I'll be sharing the fun ways we've introduced these playsets into our home preschool "program", and along with each post I'll be giving away a matching playset!
We started off with Alice in Wonderland because Gigi has been all about tea parties lately, and you know I love any opportunity to bake a cake! I took a lot of time to set up a sweet little tea party while she napped, I even got out real china! We had spent the morning making a letter E cake since that was the letter we were focusing on that week, and I pulled down my own annotated copy of Alice in Wonderland, and this wonderful book called The Other Alice, Gigi had a fabulous handed-down Alice costume, so once she woke up she slipped it on, and we had tea and cake and worked together to set up her new playset. Then, while she played with it, I read to her from my copy of Alice in Wonderland. She was only half-listneing as she played and ate, which was the whole point. It was so fun to watch her use her rich imagination to bring the characters to life while she listened to Lewis Carroll's wonderful story.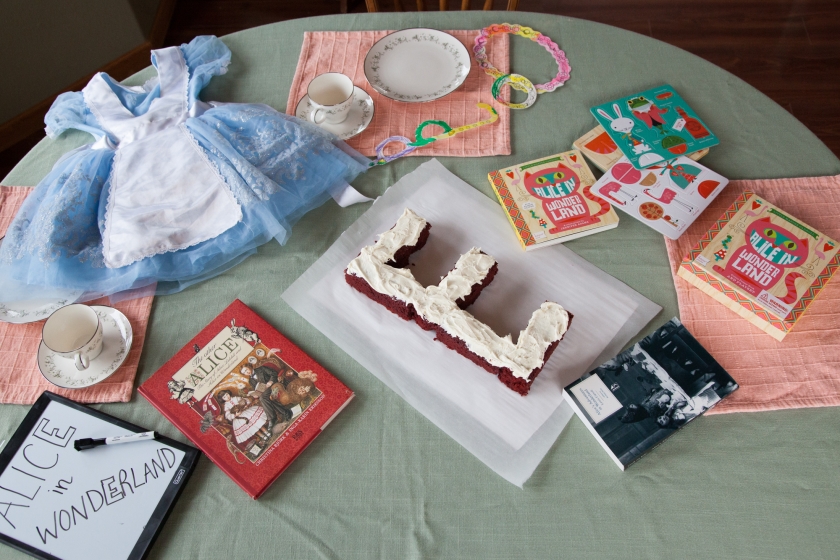 PIN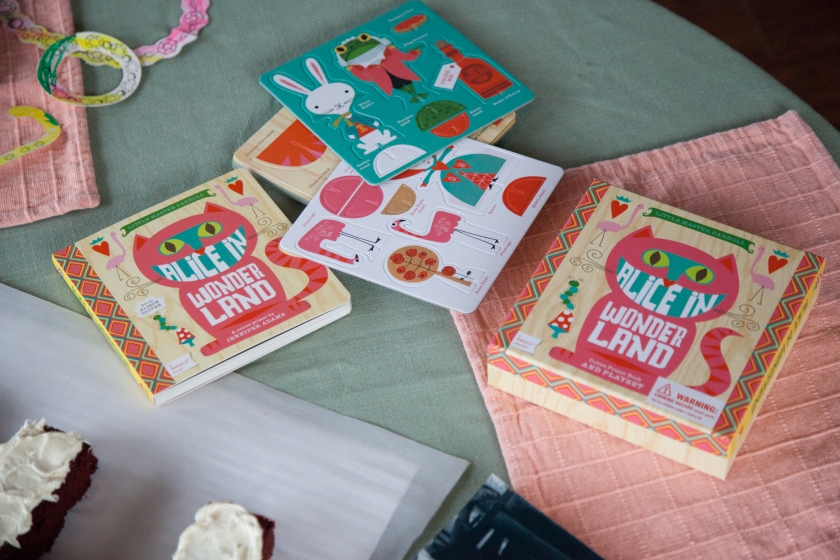 PIN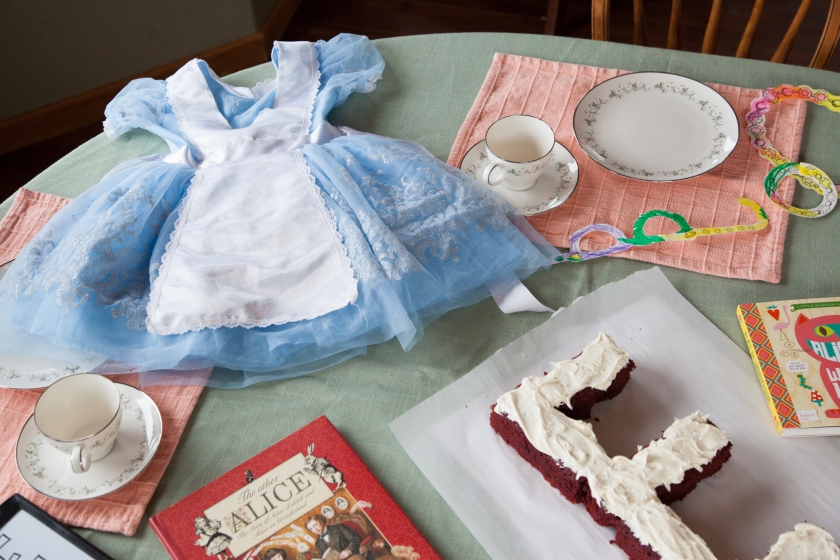 PIN


PIN


PIN


PIN


PIN


PIN


PIN


PIN


PIN

To enter the giveaway and win an Alice in Wonderland playset leave a comment! I'll announce the winner when I share our Moby Dick Playset "Pirate Party" next week! You can also enter on Instagram! Good luck!
GIVEAWAY CLOSED.